Saturday, March 24, 2012
Posted by

Elyssa
at 6:27 PM
1 comments

Monday, March 5, 2012
I've totally fallen off the bandwagon... I haven't posted a WIWW post for several weeks.
I have been dressing up, but I forget to take pictures. Or if I do I'm too lazy to upload them. :)
Anyhow, here are a few outfits from the last several weeks:
Top: Banana Republic, thrifted
Jeans and cardi: Penney's
Belt: F21
Boots: Bear Claws
Top: Penney's
Cardi, tights and boots: Target
Skirt: Hand-me-down
Green Sweater and Jeans: Penney's
Shoes: Naturalizer
Sweater: Target
Jeans: Penny's
Shoes: Naturalizer
Pin: Allora Handmade
Floral top: F21
Cardi: Target
Jeans: Target
Shoes: Naturalizer
Necklace: Lisa Leonard
Top: Gordman's
Cardi: Target
Jeans: Penney's
Shoes: Naturalizer
Necklace: Lisa Leonard
Linking up at: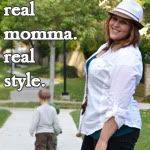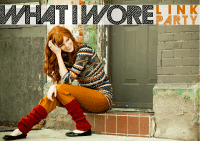 Posted by

Elyssa
at 6:34 PM
4 comments

Sunday, March 4, 2012
Caleb is growing up so much!
C still loves to read. Animal books are a favorite because he loves to make the noises. He can now make seal, horse, cow, monkey, elephant, dog, pig, cat, chicken, and lamb noises.
He has also expanded his vocabulary to say Da da, Ma ma, banana (bamana), bottle (ba ba), bye (buh buh), ball, and Grandpa (bopa). He really tries to copy anything we say.
With cousin Zach.
Looking out the window!
I love kettlecorn!
C always curls up with Tigger to sleep!
Getting into Mommy's make-up!
Posted by

Elyssa
at 4:32 PM
2 comments