Another Wednesday! Where does the time go?? Here are a few of my outfits from the week!
Leopard top and cardi: JC Penney
Pants: Express (Thrifted)
Belt :Thrifted $1
Love ruffles!
Necklace: Lisa Leonard
Not a super stylish outfit, but I realized C and I matched!
Striped shirts and puffy vests!
Vests: Both Old Navy
Striped turtleneck: Target
Jeans: JC Penney
Shoes: Asics
Trying to spiff up a puffy jacket!
Polka dot scarf and green top: Target
Vest: Old Navy
Jeans: JC Penney
Shoes: Sketchers
Hat: Target
Sweater: Kohls
Long sleeve T: Thrifted
Jeans: JC Penney
Shoes: Asics
(Busy week,.Lots of errands, so tennies were a must!)
Linking up with: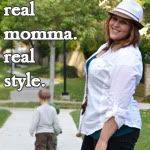 </